E3 Alliance Education Profile
E3 ALLIANCE CRADLE-TO-CAREER OBJECTIVES
E3 Alliance and our partners have established measurable objectives to improve student outcomes and decrease inequity across the cradle-to-career pipeline by 2023.
Loading Data... Please Wait...
INFO YOU SHOULD KNOW
Take a look at our current featured Info You Should Know: Career and Technical Education (CTE)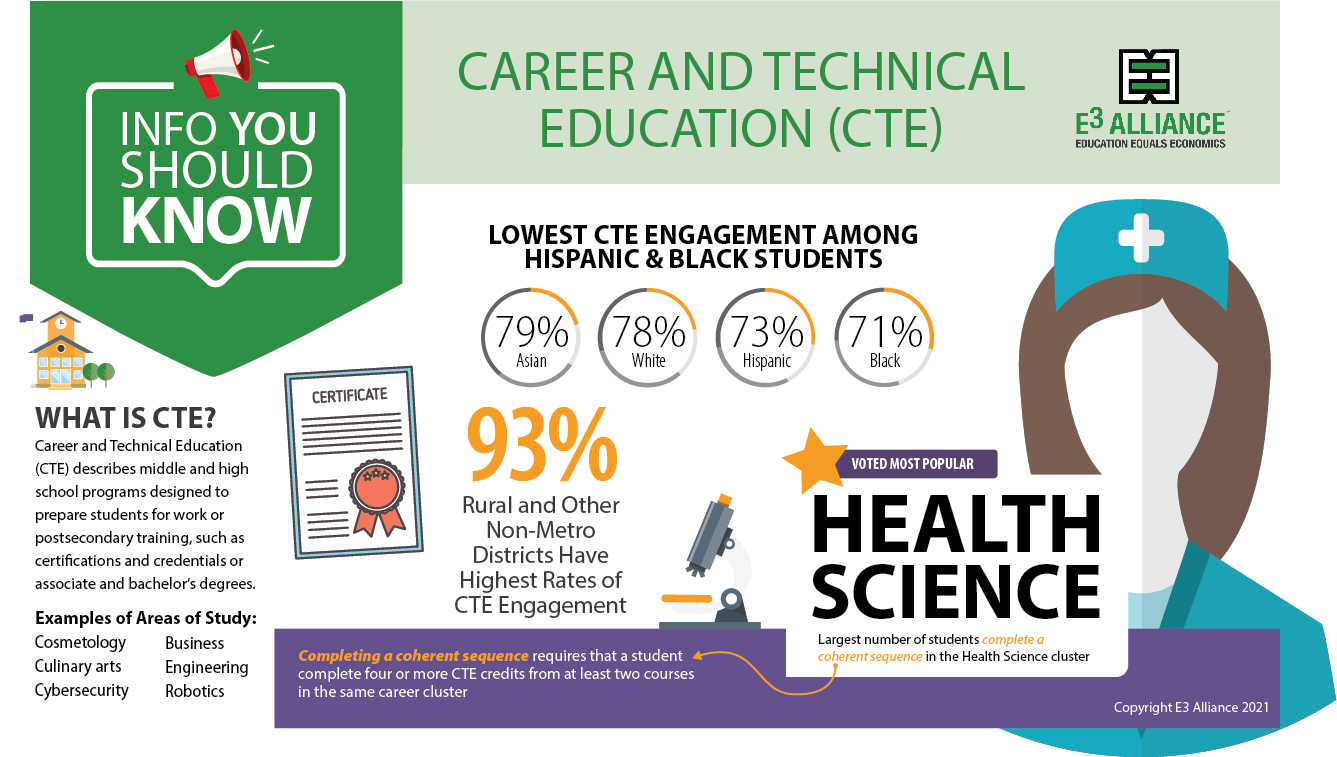 Need help with this widget?
Briefly describe your issue so we can help you as quickly as possible.